Welcome to BeFruitful Kreations by artist JoEllen Laurita where primitive artwork is my passion. For many years now I have been designing and sharing my primitive whimsical artwork. You will find that I like several art forms. Primitive dolls will always hold my heart, but you will see rug hooked creations, many of them dimensional, seasonal folk art, punch needle creations and much more.
Thursday, February 28, 2008


Easter Eggs Rug Hooked


Rug hooking has become one of my passions. I am known for my 3-D dimensional rug hooked creations. ...

Price: $12.95!


Wednesday, February 20, 2008
What a fun doll set this is. For more details visit my web site.


Tuesday, February 19, 2008
Wanted to introduce you to my latest primitive doll. Isn't she as sweet as can be.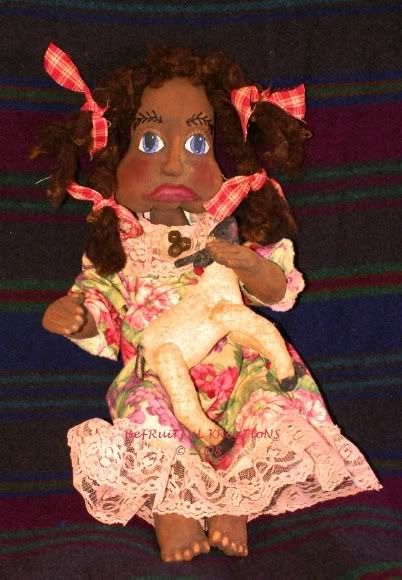 Took a long walk in the desert mountains of Arizona today. Here are some of the awesome flowers in bloom. Enjoy life it is full of blooms.