With the help of Vern the ground was prepared for the building of our garage. We are in the process of digging the footers around the outer edge of the garage. We are thankful for my little tiller I bought several years back. It is making this job a little easier. I will post some pictures soon. Took us a while to get the garage floor square. All of this is a new experience for us. We have been the general contractors on the building of our own house in Eagle Colorado but never built something from the ground up. So this summers experience should be a lot of fun.

I do plan on continuing to create this summer so do check in often as I will post my new creations and patterns here on my blog.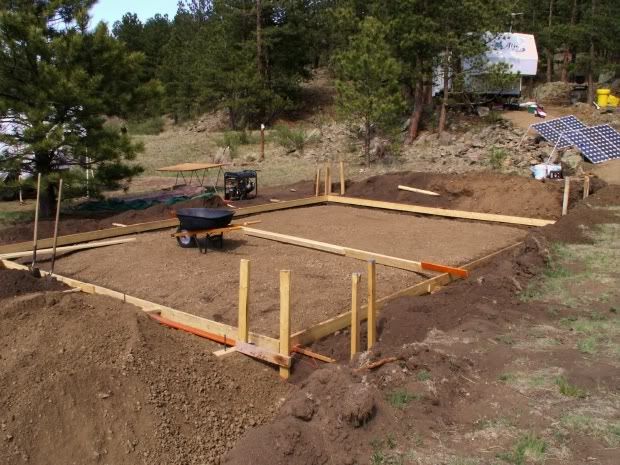 Garage floor is poured and on to block wall building. That is my hubby David in the background.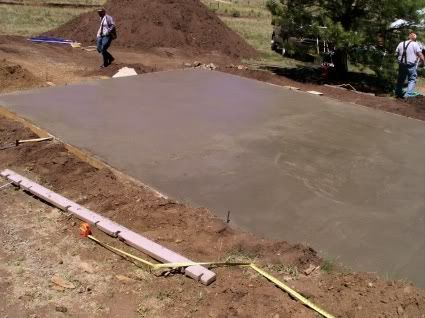 Here is the block wall we are building on two sides of the garage.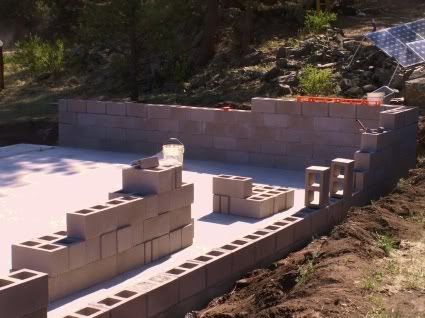 I put a couple of layers of tar on the block wall.



Dad came over and the first walls are up.


Most of the walls are up. Working on the west garage wall today. The one with the big garage door in it.